About Create to Donate
Create to Donate is a project centered around building, testing, and giving robotic toys as gifts. Students experiment with 360 degree servo motors and apply their function to unique toy designs that can be remote controlled. The goal of this project is to give students a feeling of accomplishment as they work, while also giving them real experience designing for someone they don't know personally.
Learning Experience Designer
Have you ever wanted to design a dream toy? What if was remote controlled too? Students will use this project to get excited about designing and exploring with motors. They will get to receive feedback from their peers about how they can improve their toy designs and end the project with a final product that can be donated to a good cause!
Brainstorming & Prototyping
The first Create to Donate prototype had the 360 degree servo motors positioned in one way: as floor facing wheels. This worked well, but we wanted to make the project more open-ended by allowing students to adjust the placement of the wheels to alter the movement of their toys.
For the next prototype iteration, we introduced velcro to make the wheels detachable. This allowed for the toy to take many different shapes.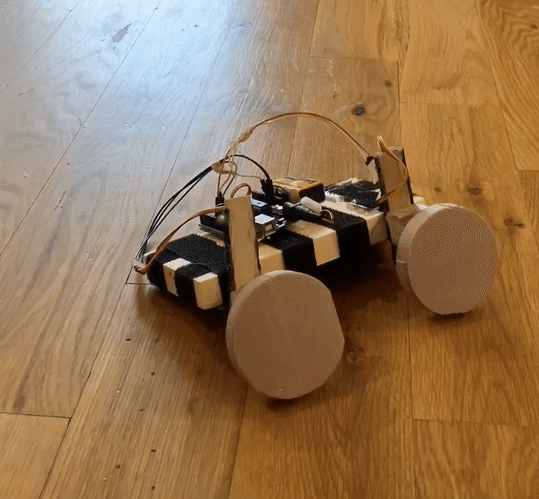 Kids ages 3-12 were all successful creators of their own Inventing for Good creations at our in-person and virtual summer camps!